MILLERS OILS
Established in 1887, in Brighouse, West Yorkshire and started business servicing the textile industry that was, at the time, prominent in the area.
Currently:

- A leading independent blender of oil and fuel additives
- An innovator of new products for all markets
- Supplier to industrial, commercial vehicle and automotive markets
- A global supplier, distributing all over the world, including the Far East, USA and South America
- Focussed on delivering high quality products and services to customers
- Dedicated to helping customers processes and vehicles run more efficiently and for longer
VISIT WEBSITE
EVANS COOLANTS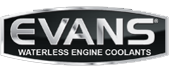 Revolutionary Engine Cooling. No Water, No Pressure, No Corrosion, No Problems. Improves Combustion, Maximises BHP, Eliminates Boilover. As Seen on Wheeler Dealers! Join the Waterless Revolution Today!
JLM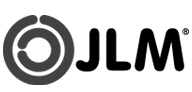 JLM Lubricants has a unique product range for professionals and consumers in the automotive industry. Each product has been developed to the highest standards and using the latest additive technologies available – this is how we create lubricants for today's cars.
It's all about developing formulations to keep your car running like new, to improve performance, reduce everyday wear & tear, and reduce emissions. JLM is committed to creating products that are unique, make a difference to our environment and are safe for consumers, and supporting the community in many ways.
Our mission is to supply professionals with a high-quality lubricant that will get the job done quickly and thoroughly. The company vision is to make JLM Lubricants available around the globe within the first 5 years. We are searching for and cooperating with leading automotive aftermarket parts distributors / importers that are looking for a new, innovative lubricant brand.
NITROUS FORMULA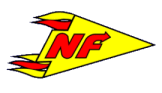 Nitrous Formula® octane boosters are not just another ordinary octane booster. The ingredients are very different which set us apart from ANY fuel additive company. All our products are designed to be friendly on expensive catalysts and oxygen sensors. Diesel products are safe to use on common rail diesel engines. Choosing the correct product for your car will save you money on maintenance expensive and parts replacements.
GYEON

GYEON offers a range of premium quality products which have been extensively tested to satisfy the needs of car detailing enthusiasts, as well as the tough requirements of professionals. At GYEON we have spared no expense to provide you with the most innovative solutions which will always provide exceptional results and satisfaction. It is our mission to deliver the most technologically advanced products, at a very competitive price.
GYEON products do not rely on gimmicks like fancy colours and fruity scents, neither do they promise the impossible like a complete vehicle transformation without any effort in 15 minutes – but they do provide genuine long-lasting results and high quality surface protection. If you are looking for reliable products that are easy to use and offer extended durability of months rather than weeks, then GYEON is the brand for you.
SCHOLL CONCEPTS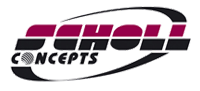 SCHOLL Concepts is a leading worldwide manufacturer of comprehensive finishing solutions for almost all painted surfaces. We design and produce our unique, tailor-made sanding and polishing solutions in close cooperation with our industrial users to ensure that we meet the highest expectations.
SCHOLL Concepts has made it a high priority to supply expert advice about the implementation of innovative finishing solutions to our automotive industry customers, and their suppliers of painted parts. SCHOLL Concepts has been working in close cooperation with the paint industry for many years. This is why several years ago we were able to develop unique finishing solutions for the next generation of scratch-resistant clear coats.